---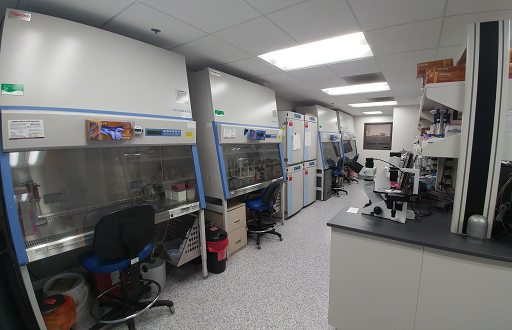 The tissue culture suite offers a widely used area for training graduate students and postdoctoralfellows in cell tissue techniques. Cryopreserved cells and in vitro propagation are used for evaluating chemicals and nanoparticle effects in various primary cells, and cell lines.
Access:
Projects are initiated by a meeting of the user, principal investigator, Core Director and Core Manager. Contact Mr. Tej Shrestha.
The Core provides individual training.
Trained users coordinate instrument use via the Scheduler.
Fees:
Nanotechnology core facility equipment is available for properly trained persons, with approval of the lab manager. There is a fee for using the core facility equipment. Please contact Tej Shrestha for the fee structure.