---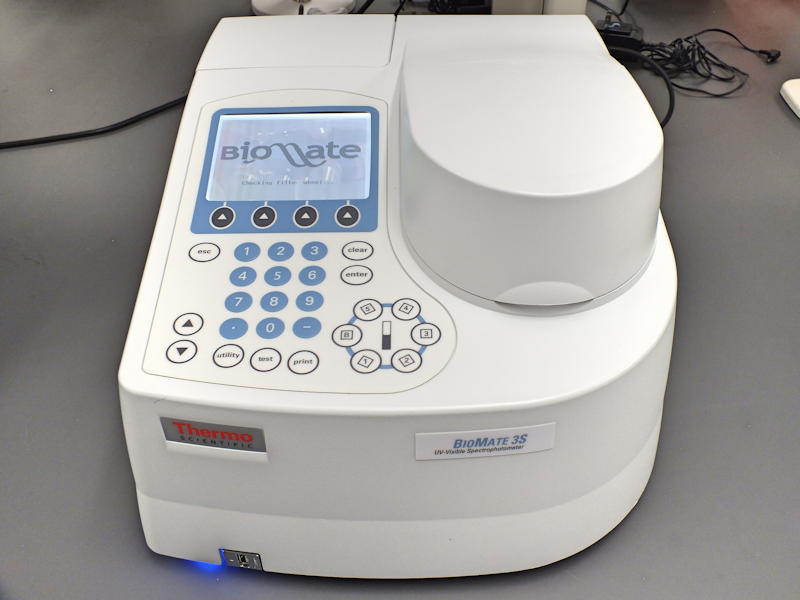 The BioMate 3S is a single cell holder and automated 6-cell changer spectrophotometer. It has a xenon lamp and dual beams with internal reference detector. It is able to scan 0.1, 0.2, 0.5, 1.0, 2.0, 5.0 nm intervals from UV to near-IR wavelengths.
Access:
Projects are initiated by a meeting of the user, principal investigator, Core Director and Core Manager. Contact Mr. Tej Shrestha.
The Core provides individual training.
Trained users coordinate instrument use via the Scheduler.
Fees:
Nanotechnology core facility equipment is available for properly trained persons, with approval of the lab manager. There is a fee for using the core facility equipment. Please contact Tej Shrestha for the fee structure.