---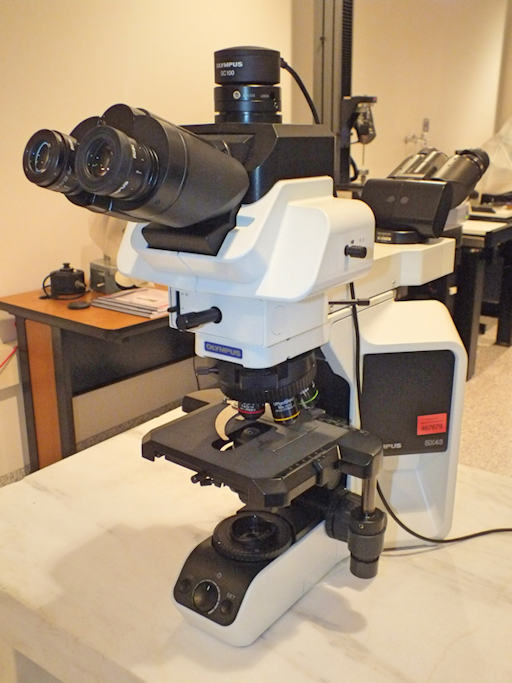 The Olympus BX43 dual view light microscope is coupled with an SC100 camera and Olympus CellSens software. Its superior optics combine with true-color LED illumination for excellent color rendering for digital imaging. It is equipped with dual viewing and connected to a Dell Precision 9020 with two monitors, so it is ideal for teaching/multi-viewer use. Its ergonomic design maximizes efficiency.
Access:
Projects are initiated by a meeting of the user, principal investigator, Core Director and Core Manager. Contact Mr. Tej Shrestha.
The Core provides individual training.
Trained users coordinate instrument use via the Scheduler.
Fees:
Nanotechnology core facility equipment is available for properly trained persons, with approval of the lab manager. There is a fee for using the core facility equipment. Please contact Tej Shrestha for the fee structure.