---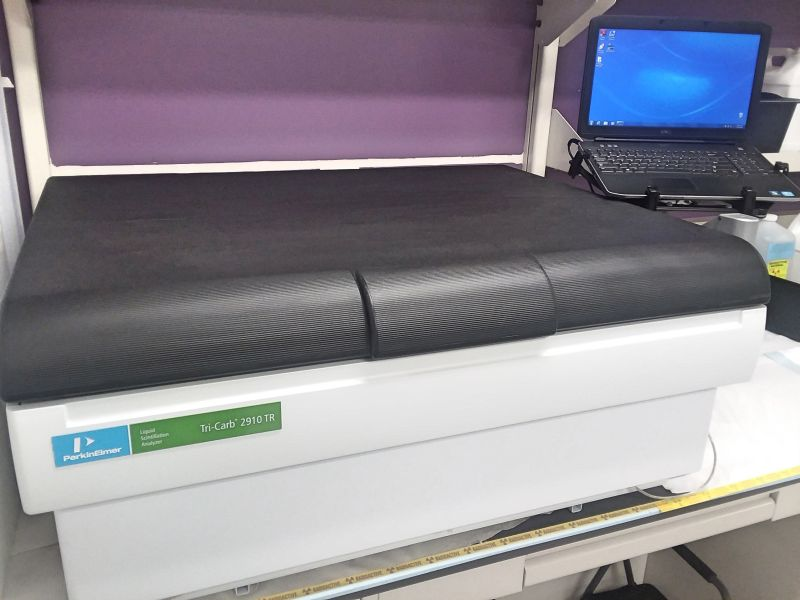 The Tri-Carb 2910 TR is a computer controlled benchtop liquid scintillation analyzer (LSA) capable of analyzing small amounts of alpha, beta, and gamma radioactivity. It has a robust sample changer mechanism with an electrostatic controller and a double light sealing shutter for maximum stability, keeping the photomultiplier tube detector on even during sample change. It is featured with TR-LSCfor high sensitivity, low background counting, increasing sample throughput and reducing cocktail consumption. Its multichannel analyzer provides 1/10 keV resolution, offers an extended dynamic quench range, and provides multi-parameter spectrum analysis to correct for luminescence, color quenching, and background radiation.
Access:
Projects are initiated by a meeting of the user, principal investigator, Core Director and Core Manager. Contact Mr. Tej Shrestha.
The Core provides individual training.
Trained users coordinate instrument use via the Scheduler.
Fees:
Nanotechnology core facility equipment is available for properly trained persons, with approval of the lab manager. There is a fee for using the core facility equipment. Please contact Tej Shrestha for the fee structure.