---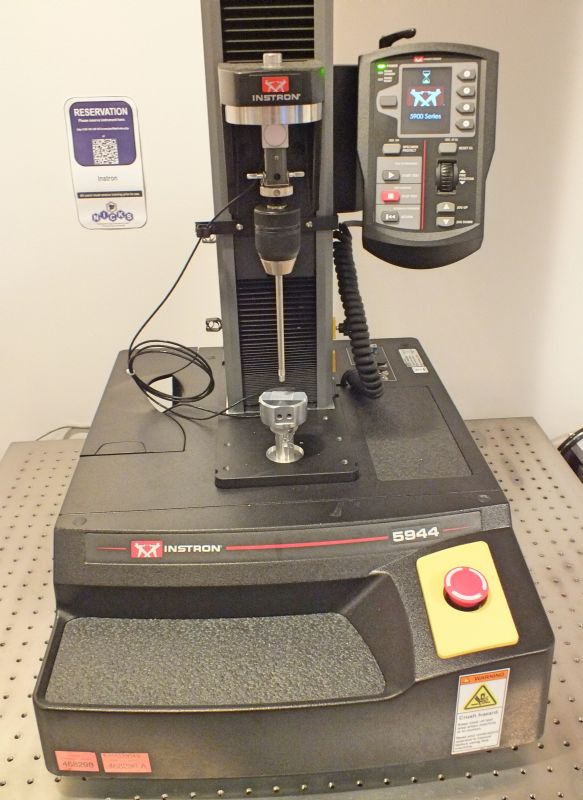 The Instron 5944 mechanical testing system can perform tensile, compression, flexure, peel, tear, cyclic, and bend tests on a variety of materials, such as medical devices, biomaterials, textiles, elastomers, food, microelectronics, wire, paper, and plastic film. It features +/-0.5% load measurement accuracy with data acquisition rate option up to 2.5 kHz simultaneously on load, extension, and strain channels. It is ideal for low-force and low-capacity testing up to 2 kN. Tension and compression grips can be added to the mechanical testing device according to user need.
Access:
Projects are initiated by a meeting of the user, principal investigator, Core Director and Core Manager. Contact Mr. Tej Shrestha.
The Core provides individual training.
Trained users coordinate instrument use via the Scheduler.
Fees:
Nanotechnology core facility equipment is available for properly trained persons, with approval of the lab manager. There is a fee for using the core facility equipment. Please contact Tej Shrestha for the fee structure.