---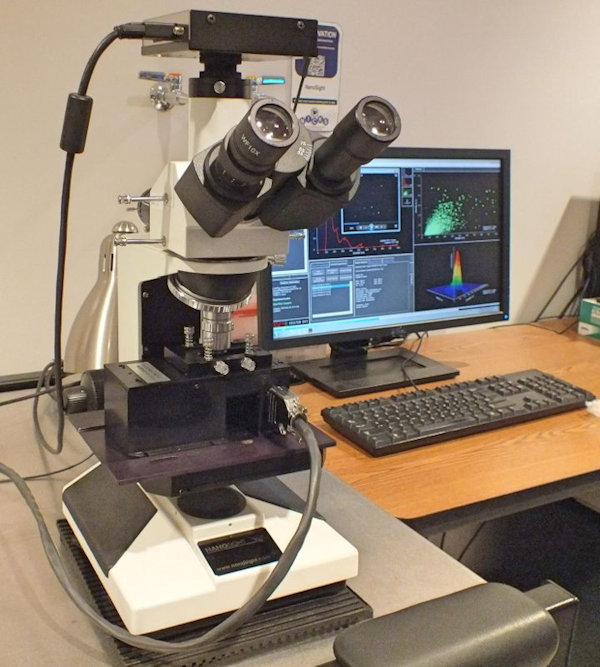 The Malvern NanoSight LM10 is based on light scattering and Brownian motion of particles in a solution. It uses nanoparticle tracking analysis (NTA) to analyze the size distribution and concentration of all types of nanoparticles from 10nm to 2000nm in diameter in liquid suspension. As a laser beam is passed through the chamber containing the particle suspension, the camera attached to the 20X magnifying microscope captures scattered light at 30 frames per second to track the Brownian motion of the particles. NTA software tracks several particles individually and uses the Stokes-Einstein equation to calculate the hydrodynamic diameter of the particles.
Access:
Projects are initiated by a meeting of the user, principal investigator, Core Director and Core Manager. Contact Mr. Tej Shrestha.
The Core provides individual training.
Trained users coordinate instrument use via the Scheduler.
Fees:
Nanotechnology core facility equipment is available for properly trained persons, with approval of the lab manager. There is a fee for using the core facility equipment. Please contact Tej Shrestha for the fee structure.