---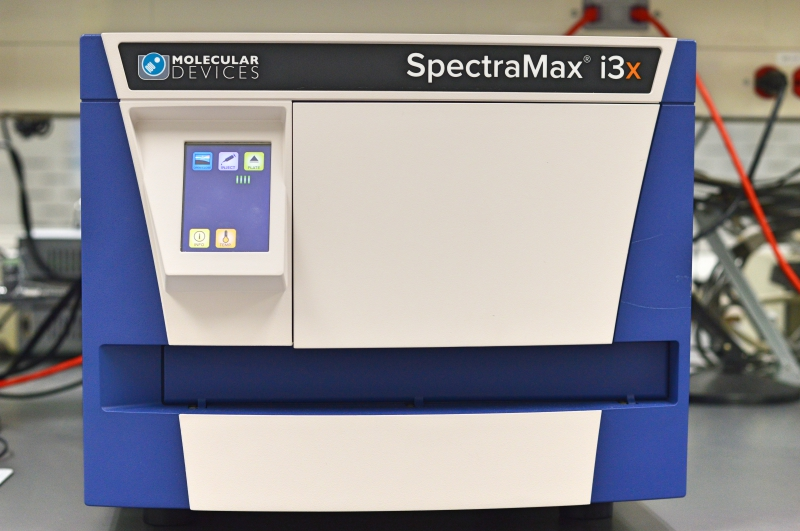 The SpectraMax i3x Multi-Mode Microplate Reader measures absorbance, fluorescence and luminescence. Its dual light sources, a xenon lamp and LEDs, illuminates samples with incomparable signal strength and superior sensitivity. The cooled PMT detector allows high sensitivity in a wide dynamic range, even in extremely low light. Two fluorescence detection channels allow the instrument to analyze cell viability or cell toxicity assays, including ratiometric assays like live-dead and transfection efficiency.
Access:
Projects are initiated by a meeting of the user, principal investigator, Core Director and Core Manager. Contact Mr. Tej Shrestha.
The Core provides individual training.
Trained users coordinate instrument use via the Scheduler.
Fees:
Nanotechnology core facility equipment is available for properly trained persons, with approval of the lab manager. There is a fee for using the core facility equipment. Please contact Tej Shrestha for the fee structure.