---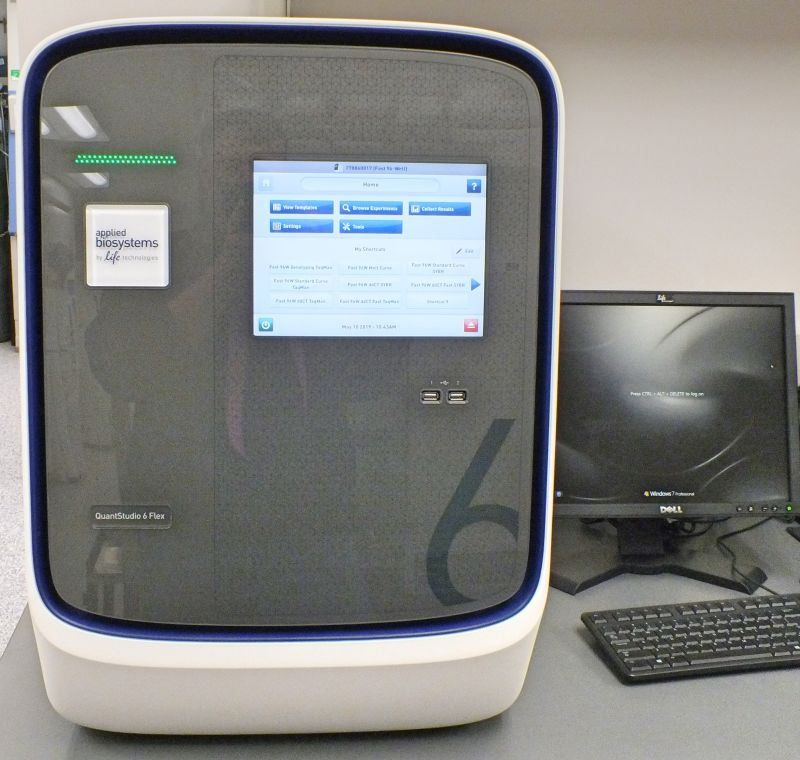 The QuantStudio 6 Flex is a versatile real time PCR instrument that allows for 6 color detection in 96 and 384 well plates. The QuantStudio is coupled with predesigned PCR TaqMan array cards that allow analysis of in vivo or in vitro chemical and nanoparticle effects on gene expression from very selective pathways. This instrument can be used for multiple applications such as miRNA profiling, SNP genotyping, copy number variation, protein thermal shift, high resolution melt, and pathogen detection.
Access:
Projects are initiated by a meeting of the user, principal investigator, Core Director and Core Manager. Contact Mr. Tej Shrestha.
The Core provides individual training.
Trained users coordinate instrument use via the Scheduler.
Fees:
Nanotechnology core facility equipment is available for properly trained persons, with approval of the lab manager. There is a fee for using the core facility equipment. Please contact Tej Shrestha for the fee structure.