---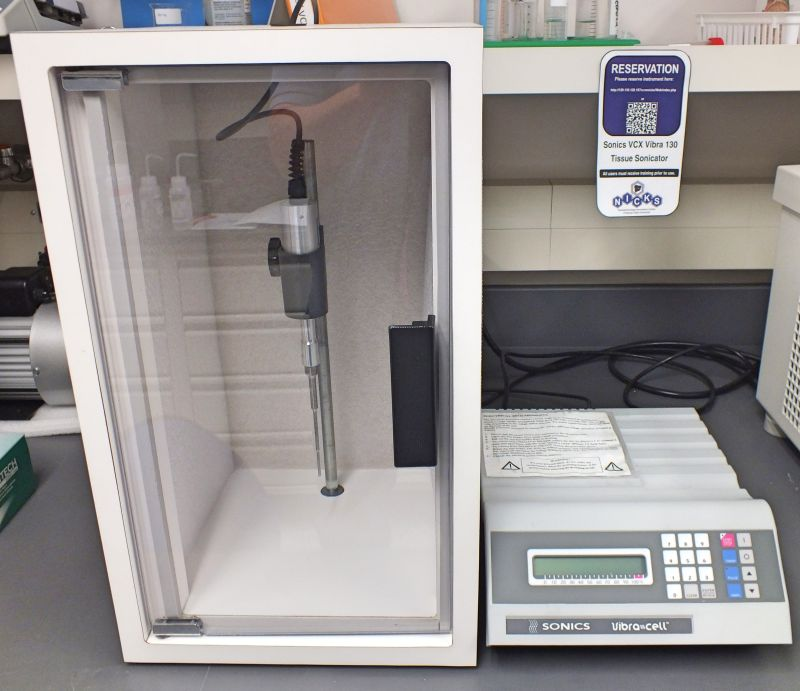 The SONICS VCX Vibra 130 Tissue Sonicator is fully-programmable and has provisions for increased reproducibility. It has an Optotune™ amplitude control unit for stability in variable conditions of density, viscosity, volume, and temperature. The vibration of the probe tip remains consistent even as the resistance to the movement of the probe increases.
Access:
Projects are initiated by a meeting of the user, principal investigator, Core Director and Core Manager. Contact Mr. Tej Shrestha.
The Core provides individual training.
Trained users coordinate instrument use via the Scheduler.
Fees:
Nanotechnology core facility equipment is available for properly trained persons, with approval of the lab manager. There is a fee for using the core facility equipment. Please contact Tej Shrestha for the fee structure.