---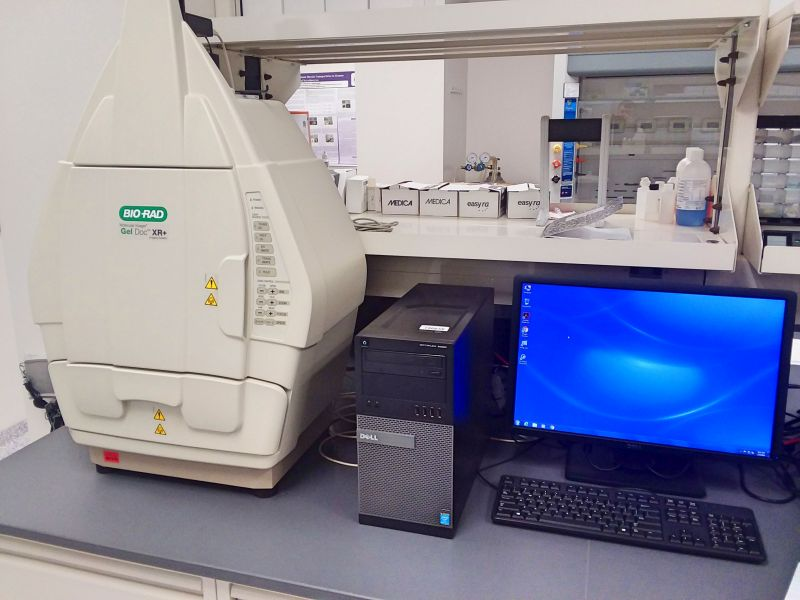 BioRad gel doc XR, imaging system is a fully featured gel documentation system for DNA/RNA and protein gels.
Access:
Projects are initiated by a meeting of the user, principal investigator, Core Director and Core Manager. Contact Mr. Tej Shrestha.
The Core provides individual training.
Trained users coordinate instrument use via the Scheduler.
Fees:
Nanotechnology core facility equipment use is currently free for properly trained persons, with approval of the lab manager. However, a fee structure will be implemented long-term. This fee structure is expected to be similar to that of the other core labs on campus.