---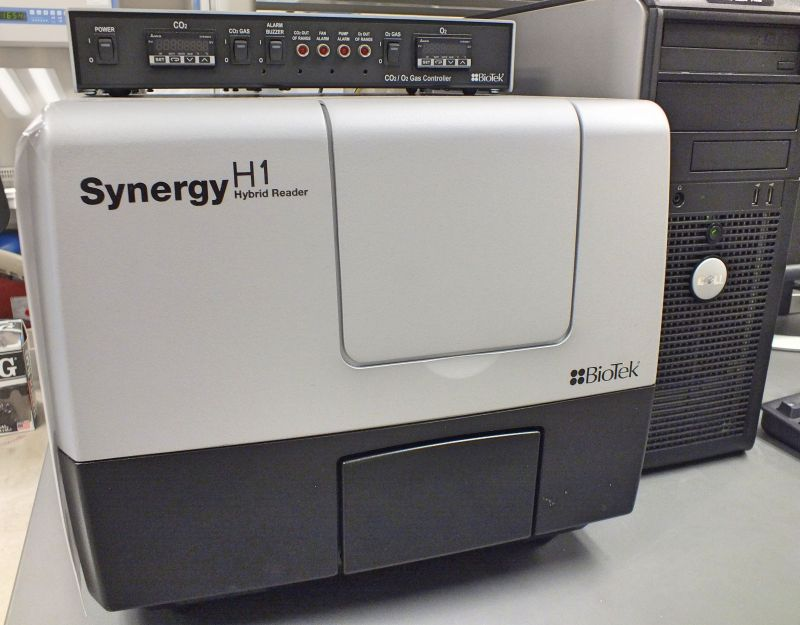 The BioTek Synergy™ H1 hybrid multi-mode microplate reader with quadruple monochromators is used for a wide range of applications in fluorescence, luminescence, UV-Vis and kinetic assays. It is equipped with temperature control and CO2/O2 control for live cell assays. It can also measure micro-volume nucleic acid and protein quantification with the Take3 Micro-Volume Plate.
Access:
Projects are initiated by a meeting of the user, principal investigator, Core Director and Core Manager. Contact Mr. Tej Shrestha.
The Core provides individual training.
Trained users coordinate instrument use via the Scheduler.
Fees:
Nanotechnology core facility equipment use is currently free for properly trained persons, with approval of the lab manager. However, a fee structure will be implemented long-term. This fee structure is expected to be similar to that of the other core labs on campus.